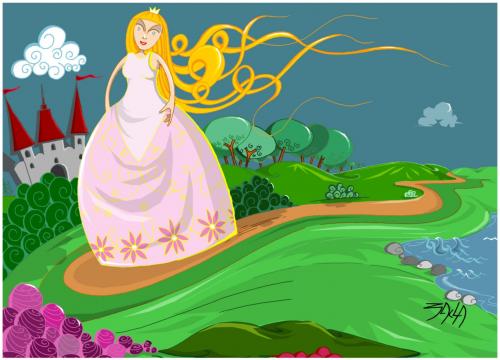 When I was little I always dreamed of being a princess...what little girl didn't really? For many, many years I enjoyed being a princess. All the wonderful things of being in a happy kingdom, but no responsibility. Becoming a wife and then a mother has changed my title. Today this princess is graduating to Queen and let me tell you why. I have been working hard to keep order in my house (keeping it clean, fresh healthy groceries/meals for my family and routines to keep order). I've been kind of failing. I feel like I have been a hamster on a wheel trying to keep up with life's demands. I thought staying at home with Walker would provide me tons of time for all the activities above. Wrong! I've been chasing a toddler around saying NO, wrestling him into his PJs at night, begging Ophelia to stop barking, asking my husband to do the same chore 1000 times, watching my child throw his entire dinner in the floor for a happily waiting/loudly barking Ophelia, Letting Baby B's room turn into a clutter zone from hell and throwing together meals at the last minute because I'm absolutely exhausted from the above.
TODAY STARTS A NEW DAY! The princess is upgrading her crown for the Queen headpiece! Nobody messes with the Queen because they know she means business, keeps order and wants her subjects to live happy lives.
Let's start off with my pride and joy...Dubs, W, Walker Bear, Snooze.
Dear Son,
Today mommy is taking back control of these little tantrums. By avoiding them all together. We will be using more one on one play time, soothing music and less of the TV being on, staying in your room more and ignoring when you drop your food on the ground. You are still too little for time out, but when we get to that point you better believe the Queen means business. You are a snuggly little gentleman and you are so good for a majority of the day, but we need to fine tune little man. I will be researching message boards, calling your Pediatrician for advice and nipping things in the bud. Expect lots of snuggles, kisses and some more hardcore Queen discipline. Love, Queen Cory
Dear Ophelia,
This is your new "home"...outside. The weather is about to be beautiful and you driving me crazy with your barking. LG tried to help me by giving me a "bark box" which did not affect you in the slightest. You bark when I pick W up, put him down, we get a snack, we get a drink, we breathe. So...I'm taking back control of my sanity and you are going outside to join the squirrels. I'll let you inside during nap time and after W goes to bed. Those times of day you are the same great baby dog I have always known and love. The rest of the day you act bat shit crazy. Scratch the door all you want babe, but the Queen means business. I am the MASTER of this domain! Love, Queen Cory
The rest of the list I will hold myself accountable for and will work on gaining order back in my kingdom. I'm considering (and being considered for) a contract position at Nissan where I will be able to work from home. To do that I need order in my home...routine, peace, happy subjects. All these shall be achieved ASAP! Stay tuned....I look forward to a long happy reign of Holder Haven.
And Chad...if you are reading this....if you don't get my Fall/Halloween decorations down from the storage bin holders I can't reach....I will command that College Football be banned from the kingdom on Saturdays!!! ;)
Long life the Queen!